Controversy Corner
Articles on topics that are widely debated in Christianity, Judaism, Hebrew Roots / Messianic and more!
| | |
| --- | --- |
| There seems to be a fine line within the Torah Observant community regarding how Scripture defines proper leadership. On the one hand, we find the example that the Christian Church has followed for centuries: pastor / priest / minister, elders / bishops, and deacons. On the other hand, we also sometimes see a chaotic mess of no leadership at all, where no one knows what's going on or what to do. Surely we know that YHWH is an El of Order, is He not? It is true, proper leadership is always necessary in our lives. As Believers, it is our responsibility to recognize the authority that YHWH has placed in our lives. As children we obey and submit to our parents. In school we answer to our teacher(s). Once we come of age and begin working in a career, we then answer to our boss. All throughout life, we seem to find a certain structure. To be sure, YHWH designed this structure. Children are commanded to honor and obey their parents (Exo. 20:12; Eph. 6:1). Servants are commanded to obey their masters (Eph. 6:5-8; 1 Tim. 6:2). Surely with all the many examples we have we can find the proper way to structure our weekly gatherings, right? If the Assembly is the Body of Messiah, there MUST be instructions on how to conduct ourselves, right? That is what we're going to look at in this study. As always, we'll consider a logical approach in light of a number of Scriptures. We'll look at the example given to us through Moses, Joshua, and Saul, as well as the words of Yeshua and Paul. You may be surprised by what we'll uncover. | |
Powered by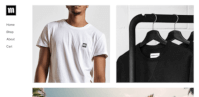 Create your own unique website with customizable templates.