Controversy Corner
Articles on topics that are widely debated in Christianity, Judaism, Hebrew Roots / Messianic and more!
I do not have the time to re-hash the calendar debate which has been had by all. So, rather than type up a small dissertation to explain my position on the calendar of יהוה, I will simply share what I believe to be the best teaching out there on the subject.

Here is part 1 of the best Calendar teaching available (in my opinion). Note: Those at Bechirah do not claim to agree with everything taught by 119 Ministries (though, generally, we do).




Here's part 2.




And part 3.

Aside from these videos, there is also a really good booklet that can be read online. This booklet, titled "The Original Calendar for Our Day" by Wayne Bedwell is a wonderful resource. I STRONGLY suggest watching the videos from 119 first, THEN reading the booklet. While Wayne wrote a wonderful resource, it can be a little tedious of a read. However, I believe it is a GREAT supplement to the 119 videos. Wayne spent many years working for NASA as an engineer, so I am fairly certain that he understands the sun, moon, and stars better than most of us.

The booklet can be found on Wayne's ministry's site

here

.

Lastly, I want to address something that I think 119 fails to do in their calendar teaching. They address the so-called Enoch Calendar (the calendar used by the Qumran Community, that is explained in the books of Enoch and Jubilees), but do not entirely state what I am about to. They admit that, at one time, that calendar may have been correct. The problem with it, though, is that it requires having exactly 364 days per year, not 365.25 as we know exists. However, let me just say, that the calendar presented in these videos (the calendar that I keep) is totally compatible with a 364-day calendar. However, the Qumranic texts state that the calendar is more determined by the Sun than the Moon. My point is, using this calendar method regardless of the total number of days in a year (be it 360, 364, 365.25) would still yield accurate results.

Simply put, the statement of having 364 days per year COULD have, at one time, been correct. However, if that were the case, it would have been many hundreds (even thousands) of years before the Qumran community was ever established, as even the ancient Egyptians discovered that in their day there were more than 364 days in a year (The Egyptians had 365).

---
Powered by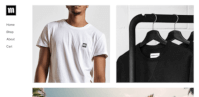 Create your own unique website with customizable templates.