Controversy Corner
Articles on topics that are widely debated in Christianity, Judaism, Hebrew Roots / Messianic and more!
I have avoided writing on the Topic of the "divinity of Messiah" for some time now. Regardless of which side I stand on, there will be those that disagree. However, I like to think that no matter which side one takes on this issue, we should all have the same goal: to learn truth, and discard error. So with that, I will attempt to explain from Scripture my position regarding Messiah Yeshua, the issue of whether or not He pre-existed, and His relationship to the Father (and the Holy Spirit). This writing, which will be split into three parts, will seek to answer (in a somewhat brief form, given the size of the topic) three main questions regarding Yeshua, and one secondary question regarding Miryam (Mary) His mother:

1.

Is Messiah Yeshua "divine" (or put another way, is He "God")?

2.

Did Yeshua exist prior to being born as a child to Miryam?

3.

What is Yeshua's relationship to The Father (trinity, binity, oneness or whatever else there is out there).

4.

(Secondary question to go with question #2): Was He really "born of a virgin"?

This writing will also fit well with the series I am putting together on the Messiahship of Yeshua. This series seeks to explain some things that are commonly misunderstood in terms of what Scripture actually says, as well as to defend against the claim of anti-missionaries (who will remain anonymous) who state that Yeshua could not have been Mashiach (Messiah).

First, we need to establish some terms, and define what some things mean. The first and perhaps most important of them is

אלהים

(Elohim). Elohim is usually translated into English as "God" though a number of new versions of Scripture (including the Shem Qadosh Version) transliterate it simply as "Elohim." Elohim is the masculine plural form of the word

אל

(El) which is also usually translated as "God." Rendered literally, however, El is best understood as "mighty one." El, Elohim, God, etc. are generic terms that are used to refer both to YHWH and to false gods, and even to men (we'll get that).

The first thing I need you to do is break out of the mindset that "Elohim" and "God" refer only to deity. Everyone wants to think that's true, but in fact it is not. Elohim has sometimes been used in reference to men. Let's prove that.

"6Then his master shall bring him unto the judges; he shall also bring him to the door, or unto the door post; and his master shall bore his ear through with an awl; and he shall serve him forever." – Exodus 21:6 (KJV)

Notice the use of the word "judges" here? This is based on this verse as it appears in the Syriac Peshitta and Targum Onkelos (currently I am in the process of writing a brief of explanation of these different texts). The Syriac Peshitta and Targum Onkelos (which are both written in Aramaic) both read "judges" here, same as the KJV. Now let's look at this verse in the SQV:

"6 then his master shall bring him to Elohim, then he shall bring him to the door or the doorpost. And his master shall pierce his ear with an awl; and he shall serve him permanently." – Shemoth / Exodus 21:6 (SQV) The verse in Hebrew actually uses the word

אלהים

(Elohim) here. But doesn't this make just as much since? Examining the context, we find that it is employed to describe a judicial process, so the rendering of "judges" kind of makes sense. Targum Onkelos is (as any of the Targumim are) a paraphrase of the Torah. Thus, however the Jewish scribes best understood a section of Scripture, that is how they rendered it in the Targumim (even if their rendering was less of what the text says, and more of how they interpreted it). But one may still read this and say, "I'm not convinced this applies to men."

But that's okay, because we need 2 to 3 witnesses to establish a matter, and we have more than that here. Let's look at number 2.

"1 Then

יהוה

said to Moshe, "See, I make you elohim to Pharaoh, and your brother Aharon shall be your prophet." – Shemoth / Exodus 7:1 (SQV)

You can add the word "as" in italics in front of the word "elohim" there if it makes you feel better, but the fact remains that YHWH said He would make Moshe into "elohim" to Pharaoh.

34

ישׁוּע

answered them, "Is it not written in your law, 'I said, you are elohim'? 35 If He called them elohim, to whom the word of Elohim came (and the Scripture cannot be broken), 36 do you say of Him whom the Father set apart and sent into the world, 'You blaspheme,' because I said, 'I am the Son of Elohim?' 37 If I do not do the works of My Father, do not believe Me. 38 But if I do them, though you do not believe Me, believe the works; that you may know and believe that the Father is in Me, and I in the Father. – Yochanan / John 10:34-38

Before we look at this verse, let's check the verse that Yeshua is quoting.

6 I said, "You are elohim, all of you are children of Elyon." – Tehillim / Psalms 82:6 So Yeshua says that YHWH called men elohim, right? You can try to dismiss it, but that's what He said. Yeshua even clarifies this somewhat obscure psalm by adding, "If He called them elohim, to whom the word of Elohim came…" To whom did the Word of Elohim come? To mankind. (If you want, you can refer to John 1 regarding the "Word" coming to man). So in all of this, what am I saying? Simply put, that we should not box in the concept of "elohim" in our minds as referring ONLY to the Almighty. YHWH is also called kind, does that mean no man is kind? YHWH is also called upright, does that mean that no man is upright? Of course not. YHWH is called Elohim (mighty one) and so is man. HOWEVER, man is in no way as "mighty" as YHWH. Just as man can be kind and upright, he will never be as kind and as upright as YHWH is. Thus, even IF men were sometimes referred to as "mighty ones" that in no way means men are as mighty as YHWH. Or for a more "English" way of looking at it, just because men are sometimes called "gods" does not make them "God."

So can we agree that men were (at least sometimes) referred to as elohim (mighty ones)? If you can agree with that, continue reading. If you refuse to accept this, then the rest of this writing will not profit you any. If you need more time to study it further, by all means, study it!

Now on to our first "main" question: is Yeshua "divine"? If you just want a simple answer, then I say yes. Now we'll seek to prove that. The first obvious place to go for this is the only real undeniable place where Yeshua is called "Elohim" (

Θεος

/ Theos in Greek). 8 But of the Son He says, "Your throne, O Elohim, is to the ages of the ages. The scepter of uprightness is the scepter of Your Kingdom. 9 You have loved righteousness, and hated iniquity; therefore Elohim, Your Elohim, has anointed You with the oil of gladness above Your fellows." – Ivrim / Hebrews 1:8,9 (SQV)

Verse 8 clearly states who the following statement applies to: "The Son." Thus, the Son is told that His throne is to the ages of the ages (usually rendered 'forever and ever'). It also says that He (The Son) has been anointed by His Elohim. Now this is all a quote from Psalms 45:6,7. So let's look at that.

6 Your throne, Elohim, is forever and ever. A scepter of equity is the scepter of Your kingdom. 7 You have loved righteousness, and hated wickedness. Therefore Elohim, Your Elohim, has anointed You with the oil of gladness above Your fellows." – Tehillim / Psalms 45:6,7 (SQV)

It's pretty much a straightforward quote. But what we need to look at here is the word "anointed." In Greek, in the Book of Hebrews, it is χρίω (chrio) meaning "to anoint." But in Hebrew, the word is

משח

(mashach) which also means "to anoint." Mashach is the root word of

משיח

(Mashiach) which is the word that we normally translate as "Messiah." So this psalm is doing a couple of different things. First, we know from Hebrews 1 that it is in reference to Yeshua. Second, we know that in it, Yeshua is called "Elohim." Third, we see that in the Psalm, the Son is told that Elohim has anointed Him above His fellows. That is key. In these two verses alone, Yeshua is called "Elohim" and He is said to be "anointed" (meaning, He is the "anointed one" or "Mashiach"/"Messiah").

Yeshua IS Elohim (God) so if that is how you define "divine" then I suppose I must say that yes, He is. But we still have a little bit more to look at here before wrapping up Part 1 of this study.

"13 Looking for the blessed hope and appearing of the glory of our great Elohim and Savior

ישׁוּע

Mashiach

; 14 who gave Himself for us, that He might redeem us from all iniquity, and purify for Himself a people for His own possession, zealous for good works." – Titus 2:13,14 (SQV)

"1 Shimon Kepha, a servant and Shaliach of

ישׁוּע

Mashiach, to those who have obtained a like precious faith with us in the righteousness of our Elohim and Savior

ישׁוּע

Mashiach

:" – 2 Peter / Kepha Bet 1:1 (SQV)

According to Paul and Peter both, Yeshua IS Elohim. Now there are some translations that try to separate the words "Elohim" from "savior" here, but in the actual Greek, there is no separation. You can tell because the words "Elohim and Savior" (Theou kai soteros) have the same case, gender, and number, meaning they belong in the same phrase in Greek. (In the case of both Titus 2 and 2 Peter 1, they are genitive masculine singular).

So again, to recap, we have seen multiple witnesses from the Tanakh that show it is not only YHWH Almighty that is referred to as "Elohim." We have seen multiple witnesses from the Shelichim Writings (NT) that show Yeshua IS called Elohim. So that answers our first question: is Yeshua "divine"? Or put another way, can Yeshua be referred to as "God"? The answer, in short, I believe is "yes."

This is only part 1 of the study, so I do ask that you please read parts 2 and 3 as well (click here for part 2 and here for part 3). I am not asking everyone to agree with me, I am only asking everyone to look at all the evidence we have available. Regardless of whether you agree with me or not, it is the responsibility of ALL Believers to walk out their own beliefs.

Be Berean. Shalom.
Powered by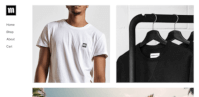 Create your own unique website with customizable templates.