B'reshiyt (Genesis)

---

B'reshiyt / בְּרֵאשִׁית ("In the beginning") | Gen. 1:1 - 6:8[Haftarah: Isa. 42:5 - 43:10]Noach / נֹחַ ("Rest") | Gen. 6:9 - 11:32[Haftarah: Isa. 54:1-10]Lekh-Lekha / ָלֶךְ-לְך

("Go, you") | Gen. 12:1 - 17:27

[Haftarah: Isa. 40:27 - 41:16]
Vayyeira / וַיֵּרָא ("And He appeared") | Gen. 18:1 - 22:24[Haftarah: 2 Ki. 4:1-23]Chayyei Sarah / חָיֵּי שָׂרָה ("Life of Sarah") | Gen. 23:1-25:18[Haftarah: 1 Ki. 1:1-31]Toldot / תּוֹלְדֹת ("Generations") | Gen. 25:19 - 28:9[Haftarah: Mal. 1:1-2:7]Vayetse / וַיֵּצֵא ("And he went out") | Gen. 28:10 - 32:3[Haftarah: Hos. 11:7 - 12:12]



Vayyishlach / וַיִּשְׁלַח ("And he sent") | Gen. 32:4 - 36:43



[Haftarah: Oba. 1:1-21]Vayyeshev / וַיֵּשֶׁב ("And he settled") | Gen. 37:1 - 40:23[Haftarah: Amos 2:6 - 3:8]Miqqets / מִקֵּץ ("At the end") | Gen. 41:1 - 44:17[Haftarah: 1 Ki. 3:15 - 4:1] {Note: Due to this Sabbath generally falling during Chanukkah, the Chanukkah reading is typically read instead}Vayyigash / ֹׁוַיִּגַּשׁ ("And he drew near") | Gen. 44:18 - 47:27[Haftarah: Ezek. 37:15-28]Vayyechi / וַיְּחִי ("And he lived") | Gen. 47:28 - 50:26[Haftarah: 1 Ki. 2:1-12]

---

Sh'mot (Exodus)

---

Sh'mot / שְׁמוֹת ("Names") | Ex. 1:1 - 6:1
[Haftarah: Jer. 1:1-2:3]

Va'eira / וָאֵרָא ("And I appeared") | Ex. 6:2 - 9:35
[Haftarah: Ezek. 28:25 - 29:21]

Bo / בֹּא ("Go!") | Ex. 10:1 - 13:16
[Haftarah: Jer. 46:13-28]

B'shalach / בְּשַׁלַּח ("When he let go") | Ex. 13:17 - 17:16
[Haftarah: Jdg. 5:1-31]

Yithro / יִתְּרוֹ ("Jethro") | Ex. 18:1 - 20:23
[Haftarah: Isa. 6:1-13]

Mishpatim / מִשְׁפָּטִים ("Judgments") | Ex. 21:1 - 24:18
[Haftarah: Jer. 34:8-22; 33:25-26]

Terumah / תְּרוּמָה ("Heave Offering") | Ex. 25:1 - 27:19
[Haftarah: 1 Ki. 5:26 - 6:13]

Tetsaveh / תְּצַוֶה ("You shall command") | Ex. 27:20 - 30:10
[Haftarah: Ezek. 43:10-27]

Ki Tissa / כִּי תִשָׂא ("When you lift") | Ex. 30:11 - 34:35
[Haftarah: 1 Ki. 18:20-29]

Vayyaq'heil / וַיַּקְהֵל ("And he assembled") | Ex. 35:1 - 38:20
[Haftarah: 1 Ki. 7:13-26]

Pequdei / פְּקוּדֵי ("Accountings") | Ex. 38:21 - 40:38
[Haftarah: 1 Ki. 7:40-51]



Vayyiqra (Leviticus)

---

Vayyiqra / וַיִּקְרָא ("And He called") | Lev. 1:1 - 5:26
[Haftarah: Isa. 43:21 – 44:23]

Tsav / צַו ("Command!") | Lev. 6:1 - 8:36
[Haftarah: Jer. 7:21–8:3; 9:22–23]


Sh'mini / שְּׁמִינִי ("Eighth") | Lev. 9:1 - 11:47
[Haftarah: 2 Sam. 6:1-19 {some add 7:16–17}


Tazria / תַזְרִיעַ ("She bears seed") | Lev. 12:1 - 13:59
[Haftarah: 2 Ki. 4:42–5:19]


Metsora / מְּצֹרָע ("Infected one") | Lev. 14:1 - 15:33
[Haftarah: 2 Ki. 7:3–20]


Acharei Mot / אַחֲרֵי מוֹת ("After the death") | Lev. 16:1 - 18:30
[Haftarah: Ezek. 22:1-16]


Qedoshim / קְדֹשִׁים ("Set-apart ones") | Lev. 19:1 - 20:27
[Haftarah: Ezek. 20:2-20]


Emor / אֱמֹר ("Say!") | Lev. 21:1 - 24:23
[Haftarah: Ezek. 44:15-31]


Behar / בְּהַר ("On the mount") | Lev. 25:1 - 26:2
[Haftarah: Jer. 32:6-27]


Bechuqotai / בְּחֻקֹּתַי ("In My Statutes") | Lev. 26:3 - 27:34
[Haftarah: Jer. 16:19–17:14]

---

B'midbar (Numbers)

---

B'midbar / בְּמִדְבַּר ("In the Wilderness") | Num. 1:1 - 4:20
[Haftarah: Hos. 2:1–22]

Naso / נָשֹׂא ("Raise up") | Num. 4:21 - 7:89
[Haftarah: Jdg. 13:2–25]

Beha'alotecha / בְּהַעֲלֹתְךָ ("In your making, go up") | Num. 8:1 - 12:16
[Haftarah: Zech. 2:14–4:7]


Sh'lach Lekha / שְׁלַח-לְךָ ("Send for yourself") | Num. 13:1 - 15:41
[Haftarah: Jos. 2:1-24]


Qorach / קֹרַח ("Korah") | Num. 16:1 - 18:32
[Haftarah: 1 Sam. 11:14–12:22]


Chuqat / חֻקַּת ("Statute of") | Num. 19:1 - 22:1
[Haftarah: Jdg. 11:1–33]


Balaq / בָּלָק ("Balak") | Num. 22:2 - 25:9
[Haftarah: Mic. 5:6-6:8]


Pinchas / פִּינְחָס ("Phinehas") | Num. 25:10 - 30:1
[Haftarah: 1 Ki. 18:46-19:21]


Matot / מַּטּוֹת ("Tribes") | Num. 30:2 - 32:42
[Haftarah: Jer. 1:1-2:3]


Masei / מַסְעֵי ("Journeys of") | Num. 33:1 - 36:13
[Haftarah: Jer. 2:4-28; 4:1-2]

---

D'varim (Deuteronomy)

---

D'varim / דְּבָרִים ("Words") | Deut. 1:1 - 3:22[Haftarah: Isa. 1:1-27]Va'etchanan / וָאֶתְחַנַּן ("And I pleaded") | Deut. 3:23 - 7:11[Haftarah: Isa. 40:1-26]
Eiqev / עֵקֶב ("As a result") | Deut. 7:12 - 11:25[Haftarah: Isa. 49:14–51:3]Re'eh / רְאֵה ("See") | Deut. 11:16 - 16:17
[Haftarah: Isa. 54:11–55:5]The opening verses of the portion are an appeal to the people of Yisra'el to guard the commands of the Torah. As can be seen later on in Deut., the people are given a choice: life or death, obedience or rebellion. This plea comes again later with a larger explanation (Deut. 27-30), detailing the lists of blessings for obedience, and curses for disobedience. This portion, along with the related sections, form the basis of Bechirah chofshit, or what is called "freewill." This portion also covers the proper place of sacrificing (Jerusalem), the warnings against false prophets and idolatry, a rehash of the laws of clean/unclean animals, the laws of the Sh'mittah (Sabbatical year), and the Feast Days. Shofetim / שֹׁפְטִים ("Judges") | Deut. 16:18 - 21:9
[Haftarah: Isa. 51:12–52:12]

Shofetim begins with the command to appoint judges (shofetim) and officers (shoterim) in all the walled cities throughout the tribes' land. They were to be honest, not taking bribes, not being partial, not perverting the words of the righteous. Chapter 16 also gives the command not "to plant […] and Asherah of any kind of tree beside the altar of YHWH." Chapter 17 contains some specific laws in the event of legal disputes. It requires going before the judges and priests, and having them declare judgment on the matter. Anyone who does not obey the ruling of the priest or judge, must be put to death (17:12). Chapter 17 further contains instructions for Kings, when they would eventually set a king over themselves. Chapter 18 contains rules about the portion of the tribe of Levi, as well as the forbidding of detestable practices. These practices include witchcraft, divination, sorcerers, necromancers, mediums, and those who sacrifice their children to idols. Chapter 18 (vss. 15-22) also contain a Messianic prophecy of Yeshua. Chapter 19 contains laws about the cities of refuge, as well as loves regarding property lines. It also repeats the requirement to have two or three witnesses, and states that an investigation must be made into the claims of any witness against someone. If the witness be found to be false, then what is done to him is the same as what he desired be done to the accused. Chapter 20 discusses what is to be done in times of war; and 21:1-9 explains what to do when a man is found dead, and the responsible party is not known.

Ki Teitsei / כִּי-תֵצֵא ("When you go out") | Deut. 21:10 - 25:9
[Haftarah: Isa. 54:1–10]Ki Teitsei picks right up from the logical progression of Shofetim, last week's portion. While Shofetim was dealing with order and structure within the Israelite community, Ki Teitsei deals with laws governing the relations between members of the community. Chapter 21:10-14 describes specific rules for going out to battle, and taking a foreign wife. 15-17 governs what a man may or may not do if he has multiple wives. 18-21 deals with rebellious children, and 22-23 gives a very odd command about not letting those put to death by the court hang on a tree all night. Chapter 22 gives various laws, most reiterations from previous sections of the Torah. It also lays the foundation for what constitutes adultery/fornication vs. rape. Chapter 23 gives the restrictions on who is not allowed to enter the Assembly of YHWH. It also gives various laws about the wages of a whore, treatment of a runaway slave, vows, and gleaning from your neighbor's fields. Chapter 24 starts with the laws of divorce, and the specific conditions that must take place for it. It continues to give various laws, ranging from taking pledges, kidnapping, payday for hired servants, and again, leaving the gleanings. Chapter 25 begins with the proper way to punish the man whom the judges have ruled was at fault. It continues to give various laws for levirate marriage (if a man dies, his brother takes his wife to raise up an heir for him), proper weights and measures, and a reminder to destroy the memory of Amalek.Ki Tavo / כִּי-תָבוֹא ("When you enter") | Deut. 26:1 - 29:8
[Haftarah: Isa. 60:1–22]Ki Tavo starts off with the laws regarding the firstfruits, or בִּכּוּרִים (bikkurim). This word derives from the word בָּכַר (bakhar), which means "firstborn." Chapter 26, however, actually does not use this word, but gives a more strict and literal definition. Chapter 26 states to bring the "first of fruits" to the Temple (that is, the "place which YHWH your Elohim shall choose.") Chapter 26 concludes with yet another admonition to keep (guard) the commands of YHWH. Chapter 27 states that when they come into the land, they were to set up an altar at Mount Ebal, and from there (the mountain) they shall pronounce the curses for disobedience. From Mount Gerizim they are to pronounce the blessings, as Chapter 28 explains. Chapter 28 also lists all the curses for disobedience. 29:1-8 contains the reiteration and renewal of the covenant made at Horeb (Sinai).Nitsavim / נִצָּבִים ("You are standing") | Deut. 29:9 - 30:20
[Haftarah: Isa. 61:10–63:9]Nitsavim starts off with Moses doing what he does best: exhorting the people to keep the commands of YHWH. Chapter 29 contains his proclamation to the people, and his reminder that those who rebel against YHWH will not go unpunished. The last verse, 29:29, contains a curious statement about the things hidden and the things revealed, and how the revealed things exist so that we may guard the Torah. After the stern reminder of curses, Moses goes on in Chapter 30 to tell the people that there is still hope: YHWH will circumcise the hearts of the people, and they shall possess the land. The end of the chapter is reminiscent of Parashah Re'eh, in that the people are all given the choice: life or death. This Parashah is sometimes combined with Parashah Vayelekh (though not for 2015 or 2016).



Vayalekh / וַיֵּלֶךְ ("And he went") | Deut. 31:1-30
[Haftarah: Isa. 55:6-56:8]



Vayelekh starts off with Moses finishing up the words that he was commanded to speak to Israel. He then tells the people that he is 120 years old, and that YHWH told him he would not be crossing the Jordan. Then he tells them Joshua will be over them, and will lead them into the promised land. Moses then exhorts Joshua, with the same words that YHWH speaks to him in the Book of Joshua: "Be strong and courageous!" Moses then finished writing the Torah, and handed it to the priests, along with the command to read it every 7 years (during the Sh'mittah, or "Year of Release) at Sukkot (Feast of Tabernacles). It was commanded that everyone assemble: men, women, and children, so that all would hear and obey the Torah. The portion ends with Moses just about to begin his second song. This Parashah is sometimes combined with Parashah Nitsavim (though not for 2015 or 2016).Ha'azinu / הַאֲזִינוּ ("Give ear") | Deut. 32:1 - 52[Haftarah: 2 Sam. 22:1-51]V'zot Ha'Berekha / וְזֹאת הַבְּרָכָה ("And this is the blessing") | Deut. 33:1 - 34:12[Haftarah: Josh. 1:1–9]
---
Note: The following portions may be combined in years when there is no leap month.
Vayyaq'heil & Pequdei
Tazria & Metsora
Acharei Mot & Qedoshim
Behar & Bechuqotai
Chuqat & Balaq
Matot & Masei
Nitsavim & Vayalekh

All Haftarah readings are taken from the Sephardic schedule, and thus do not always coincide with the Ashkenazi.
Powered by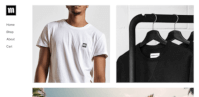 Create your own unique website with customizable templates.